... Dance in the rain! This is the art of living. At least that is what my calendar tells me this month. And somewhat I think this is a great philosophy of life. I think everyone can transfer this saying on a certain situation and therefore understand it differently. What I am learning here ( and this process of learning has definitely not ended, yet ) is to be more flexible and calm about what I experience as downturn-situations. And above all to be a chameleon and try to adapt to my sorroundings as good as I can, in order to feel comfortable.
Due to a very busy, yet, exciting and vivid week, I had to postpone my blog post a little bit. To ease my conscience about that, I would like to share this astonishing, picturesque sunset with you, which I could contemplate from our kitchen window this evening: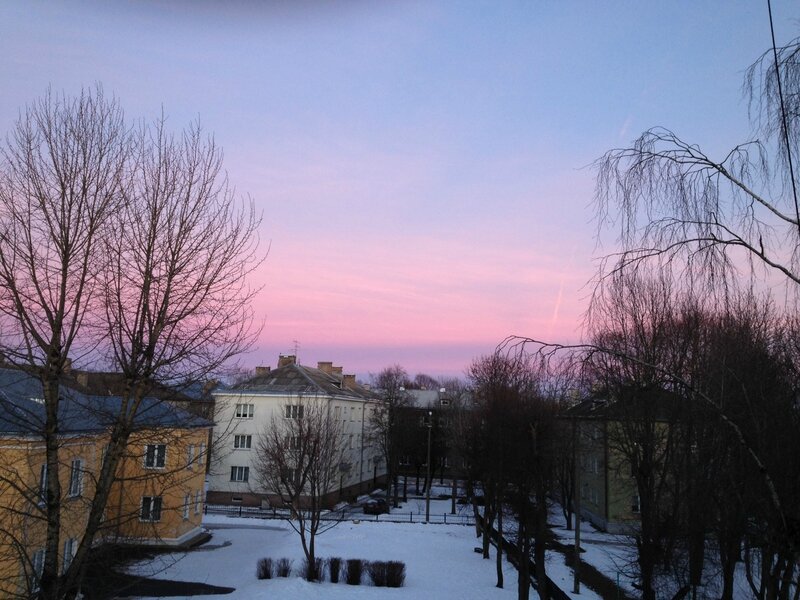 But now back to the said week...
It started with the On-Arrival-Training, which I looked forward to since I saw the invitation in my mail box. Living and working in one place for a considerable amount of time, often makes routine inevitable. I was hoping that the training will open up new perspectives and incentives for me, in order to avoid a monotone lifestyle. Because this is what demotivates you and suppresses new ideas! Certainly, this is not what I want or what I came here for.
And in fact, the training was very helpful. It made me realize that being a volunteer offers several opportunities of cooperation with other working places. You get the chance to dive into different areas of profession and do whatever is enjoyable for you. To make this possible, all you have to do is ask. Don't find excuses that will stop you from doing this. This is all about being honest to yourself and asking the right questions:
To what extent am I responsible for the situation I'm in right now?
Can I change something about it?
I think this is not always as easy as it might sound...
Compared with the On-Arrival-Training, the Mid-Term gave us much more free time to think. To do this, I found a lovely place, next to the warm and cozy fireplace: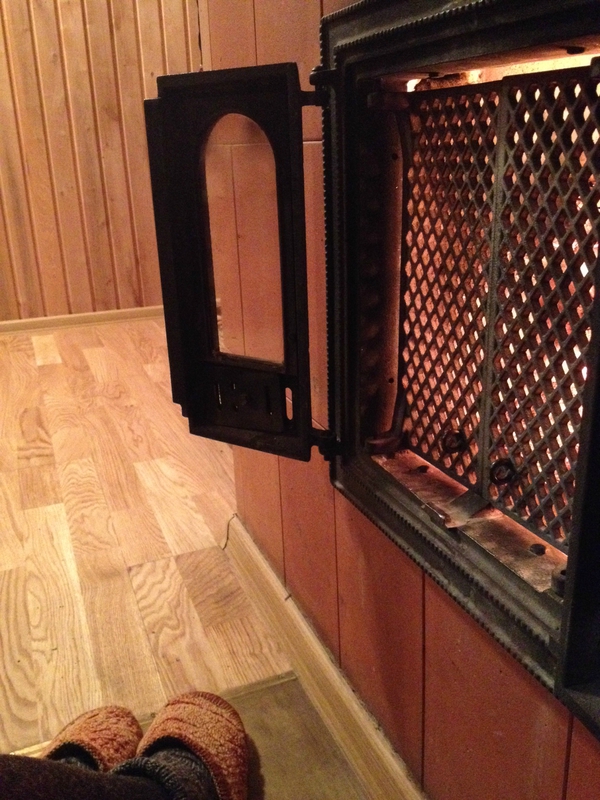 The training took place in a little cottage near Viljandi, in the middle of the forest. Besides talking about projects, EVS and Youthpass, it also was a time to catch up on some Estonian culture. I hope to not offend anyone when I'm saying that. My personal discovery, throughout my EVS, is just that Narva (Ida-Virumaa) is very different from other cities that I have visited in Estonia and that I don't feel what I consider "Estonian culture" in this place as much as in other regions of Estonia. Some people say it is neither like Estonia nor Russia, but like a country itself. I don't take this as something that is good or bad, because I'm interested in all cultures. What I see everyday in Narva are many curious and diverse people, that you can not pigeonhole, of course, and that's what I'm greatful for.
After the training has finished, Melanie, Quentin and me didn't go directly back to Narva, but met up with Eloisa in Tallinn. There, we visited the "Mehaanikakool". We spent three amazing days in Tallinn and discovered the city some more. Also I shared a hostel room with these two graces: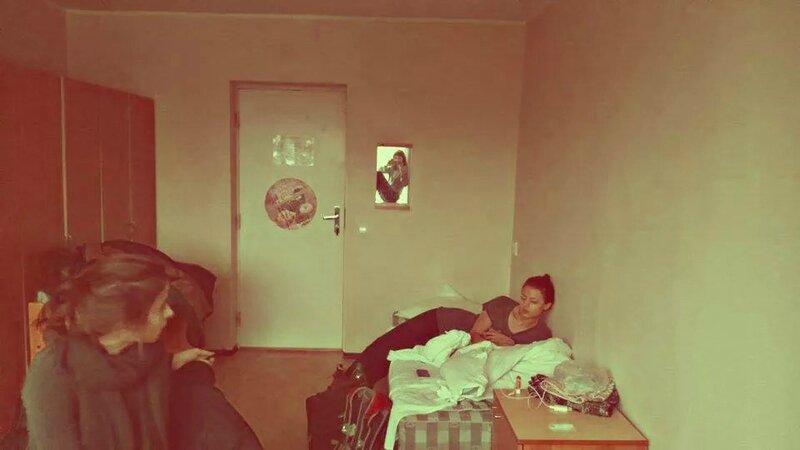 Can you find Eloisa?
Being back in my room again, makes me feel a little bit lonely. We got along very well.
So this is what made my last week very special... I experienced a lot and enjoyed living out of my suitcase for some time and to have people and movement around me.
Alles Liebe und bis bald!