Hello! It seems that we have to say good bye to the snow, cold, coat... and say welcome to the sun, hot, t-shirts... I hope... because the last year, in June, it was snowing!!

I am going to tell you what happened in my last two months:
March started with my Mid- Term in Suru, Leppoja, two houses in the middle of the forest. A meeting for 4 days with other volunteers in Estonia, speaking about our projects and making a lot of plays and activities. Delicious food, hiking, swin in a frozen lake after sauna, make fire...
I went to Narva Musem with children and teachers of the Kindergarten Tuluke.
I had my first experience seeing a Ice Hockey. PSK Narva played the final game against Tartu. The most interesting in the game it was the fight between the players, because the result was 0-10, Tartu won, no comments...
In April, Deniss, a teacher of English in Narva Kesklinna Gumnaasium, invited me for hang out with their students. We introduced ourselves and played to some games. In the end, they could try my delicious tortilla.
Saturday 18th, it was the Saint Jordi`s Day in Narva Keskraamatukogu. As a Spanish volunteers, Eloisa and me participated in this event. We read a poem in Spanish and met the Spanish Ambassador in Estonia.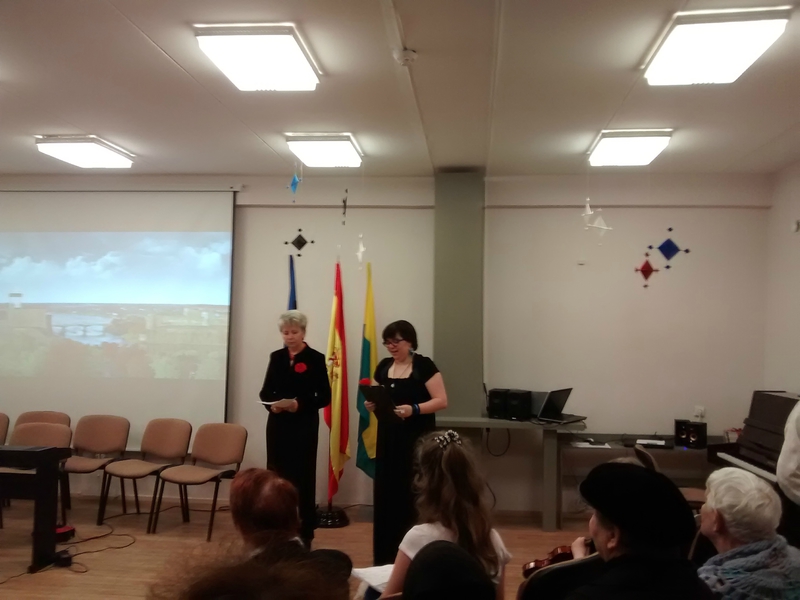 To conclude, I had the most difficult performance in Kindergarten Sademeke, because I had to sing in Estonian. The learned was hard, but the final result was a success!! https://www.youtube.com/watch?v=lV1jtuiqlOA